Rotterdam
Rotterdam city center
The very center of Rotterdam is a beloved place for locals and tourists to explore. Rotterdam has a very recognizable style that you will find nowhere else in The Netherlands.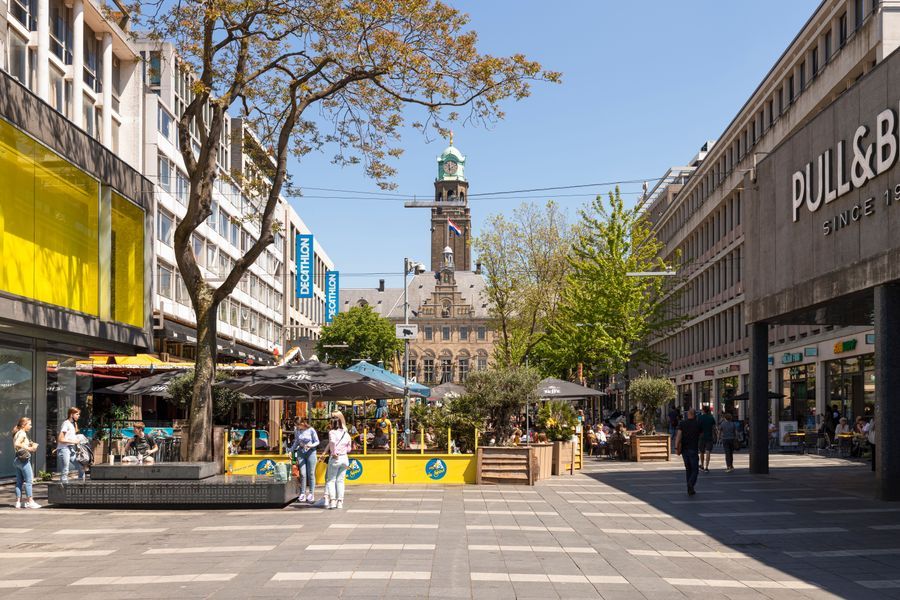 Comfort, lively, international
Through the main train station of Rotterdam Centraal (which is a centerpiece on its own) you can reach cities like Amsterdam, Leiden, Gouda, Utrecht and Rotterdam Airport and Schiphol Airport within the hour. Large international organizations like Unilever, Engie and Shell have headquarters right in the center of the city of Rotterdam. In terms of housing, there is something for everyone. Posh and characteristic townhouses, newly developed apartments with all the comfort you can imagine, practical student homes and luxurious villas near the water of the Maas. The metro connectivity in the city is excellent, as well as the bicycle lanes that take you through the entire city. Parking in this area is on the street with a permit. Rotterdam is a 'hub' for the port and logistics industry, but is also a center of knowledge with the Erasmus University and the Erasmus Medical Center. Beside the Cube houses, the Euromast tower and the Markthal you can find boutiques and department stores around the Lijnbaan, a pedestrian street. The area is also home to international restaurants, cozy bars and cinemas. Looking for a new (temporary) home in the city center of Rotterdam? Contact our Verra Makelaars office in Rotterdam for more information on our services in the city and neighboring districts.
Travel time
Points of interest
Calculate your travel time
Choose your transport
Maximum travel time
Disable results
Show results
Indicate which points of interest you want to show on the map.
Choose your points of interest
School
Doctor
Pharmacy
Restaurant
Gym
Public transport
Supermarket
Hospital
Church
Dentist
Cinema
Hairdresser
Disable results
Show results
ALL HOTSPOT DISTRICTS IN THE HAGUE AND ROTTERDAM