Rotterdam
noordereiland
Situated in the middle of the river Maas and in a unique location, the neighbourhood of Noordereiland is often overlooked. Noordereiland is connected both to the city centre via Willemsbrug and to Rotterdam Zuid via De Hef.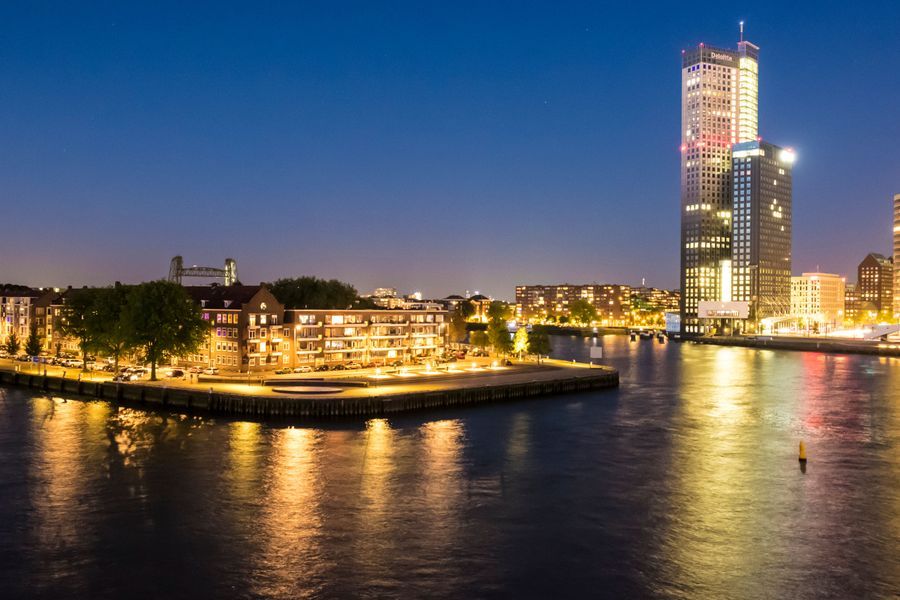 Unique, waterbound and quiet
Both of the Willemsbrug and De Hef bridges are rather impressive architectural works. Noordereiland remained largely unaffected by the bombing of 1940, so this lovely area features some older architecture. No matter which direction you look, you will find some amazing views. Please be aware that the public transport options to and from the island are still a bit limited and not ideal for a daily commute (at least compared to the rest of the city). Housing prices are also more on the expensive side. There are two supermarkets on the Noordereiland. One hidden 'benefit' of living on Noordereiland, is that parking is still free on the island. The neighborhood is very popular with creative, young entrepreneurs and residents. The nickname for Noordereiland is Montmartre on the Maas. You will find stately, old buildings with courtyards and views over the water on all sides. The Coolsingel and Central station are right within reach with only a short 10 minute bike ride. The Markthal, the Oude Haven, the market and the Luxor Theatre, among others, are within walking distance. Looking for a new (temporary) home around the city center of Rotterdam? Contact our Verra Makelaars office in Rotterdam for more information on our services in Noordereiland.
Travel time
Points of interest
Calculate your travel time
Choose your transport
Maximum travel time
Disable results
Show results
Indicate which points of interest you want to show on the map.
Choose your points of interest
School
Doctor
Pharmacy
Restaurant
Gym
Public transport
Supermarket
Hospital
Church
Dentist
Cinema
Hairdresser
Disable results
Show results
ALL HOTSPOT DISTRICTS IN THE HAGUE AND ROTTERDAM