Moving to the Netherlands
A small country with international stature. Whether you wish to move to the Netherlands for a temporary professional assignment or for a longer period of time, or if you are returning to the Netherlands as a 'repatriate', we take care of a smooth relocation process and an appropriate space to live.
Contact us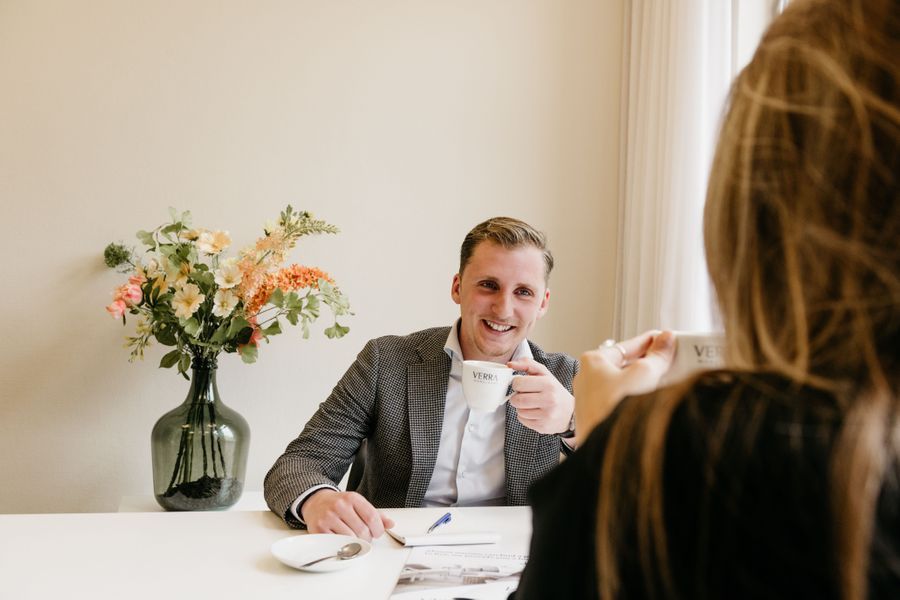 Tailor-made service
Verra Makelaars offers you a warm welcome to the Netherlands. We understand that every country has its own ways and regulations, and that moving to a new country is enough of a hassle on its own. We are here as your local and professional partner; before, during and long after your arrival in The Netherlands. We are with you in every step of the way and give you appropriate advice where necessary. Verra Makelaars opens the doors for you to a network of facilities and services equipped for international clients. From the well-weighed choice between renting or buying right away, and from the decision between immediately looking for a 'permanent' home or combining initial temporary accommodation with a longer-term home search. We ensure that, as an expat, you will have found suitable housing and be able to settle in your new city in no time. We know the cities and neighbourhoods and will show you around during our housing tour. Besides finding a suitable home to purchase or temporarily rent, we answer questions, advise on facilities and practical and administrative matters such as registrations, bank accounts and international schools. We are more than happy to answer questions such as where the nearest tram stop or international school for the children is located. This is part of what we do best. Our team of specialists has extensive experience in assisting expats and families moving to the Netherlands. Verra Makelaars is there for you, even after you have moved in.
Knowing what works best for you
Our services
Whether you are looking for a house to buy, a rental property or housing for your employees. We tailor our services to your needs. What can we do for you?
view all our services
Find your way around Rotterdam and The Hague
Local life
Read all about the popular neighborhoods and districts for young professionals and expats in the Rotterdam and The Hague area. In a (digital) introductory meeting, we will be happy to tell you more about a suitable search area, based on your situation and wishes.
Bekijk alle wijken
Please contact our offices. Besides being professional, we also take great pride in being friendly!